by Scott Michael Wagstaff
Hey beautiful people! So today I want to express how important acting class is. If you think about it, acting is challenged by your being, your mind and your body -without that there would be no acting (no you!) - but there's no improving your mind and body in the realm of acting (or life) without showing up in a space where you can challenge yourself! You can look at it like going to the gym: you go to the gym to further improve your health, and your body only responds in that improvement of your mental and physical health through you challenging yourself with more intense workouts. That extra rep in that bicep curl gives you the edge in growing, and the possibility your muscle might fail - WHICH IS A GOOD SIGN OF GROWTH! All of that encapsulates acting class. If we're not showing up to the practice, failing by trying and experiencing, then we're not growing. Period.
London especially has previously been a little lost with the on-going class culture in comparison to the Americans, probably because it hosts a bunch of big drama schools. Graduating from drama school usually means you have studied many tools and much literature in depth (and hopefully yourself) for a long period of time to better inform your future work. However, just because there has been three solid years of that work doesn't mean you just stop, expect the auditions to pour in and that you'll always be ready for them - there's much much more to be learned and be prepared for!
At the end of the day your life goes on, things happen to you, and that can further affect your ability to execute the part of yourself a scene is asking of you. Yes, it sounds "woo woo," but my God it's true. We always want to be telling the truth and being deeply honest whilst telling a story in the form of acting right? Well how can you count on a bunch of tools to do that for you when you've put up shields around the 'sexy' part of you for many years because an ex-lover made some negative comments on your body? We pack away our trauma and it's our job to unpack it and let it live in story again. Don't get me wrong, tools are awesome, and we learn what works best for us- be it a Meisner or method- BUT those tools aren't sharp if you aren't putting them into practice on a weekly basis. FACT. Hey, make it a daily practice if you want, it all comes down to how much you want it right?
So, I can only really preach about what I know: I've done multiple types of classes and London is certainly slowly embracing the on-going class culture. Here's the best of the best that I know of:
Anthony Meindl Actors Workshop London
This class is in it's 6th year in London, originating from Los Angeles over 20 years ago. The culture of the class is self development alongside the craft of acting. It has changed my life and my acting for the better (there's a reason why Anthony's motto is 'Change your acting, change your life'). It's a tough cookie to bite down on to begin with, as it is a very different way of working to what we Brits know, but I would recommending persevering, as on the other side of consistency is reward.
They have a foundations class to learn their way of working, and they have weekly on-going classes beyond that. They also run an on-camera class amongst other workshops.
Screen Actors London
A new course on the scene, this one is geared to, yep you guessed it, film and tv. The course is run by on-screen pros who have a ton of experience, they have all the toys for playback on multiple takes and take no more than 10 actors for over two three hour sessions. If you want to investigate yourself more deeply in the screen world then this is very worth it!
Gary Condes
Gary runs intense 12-week courses based in Meisner- really it's the Gary technique. In my humble opinion, it's Meisner done well. Gary's technique was my base for my acting moving on from musical theatre. He gave me all the tools I needed and helped me learn a lot about myself in the early beginnings. The work is deep. He also coaches privately, and alongside all this, is a fantastic Director.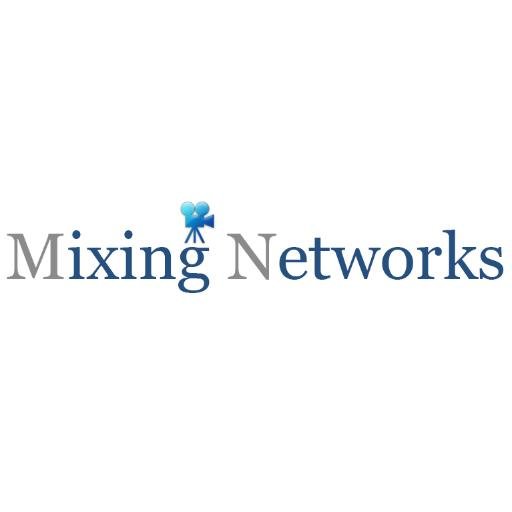 Mixing Networks
Michael Singleton (CEO/Director of Mixing Networks) has taken the casting director workshop environment by storm in London. However, it's not just the CD workshops he runs, he also teaches an on-camera class which is fantastic practice for your audition technique. Both CD workshops and on-going camera classes are a great place to practice your craft. Mike is also a filmmaker so his directing and producing skills are on point!
If you're scared, it's all good - that's usually a good sign. Just make a start! The great thing about being in class is that you'll always be ready and you'll always be growing. It will help you hit that sweet spot that Steve Martin says: